Blade carving page
---
We nearly used this piece of wood but later we found some better stuff.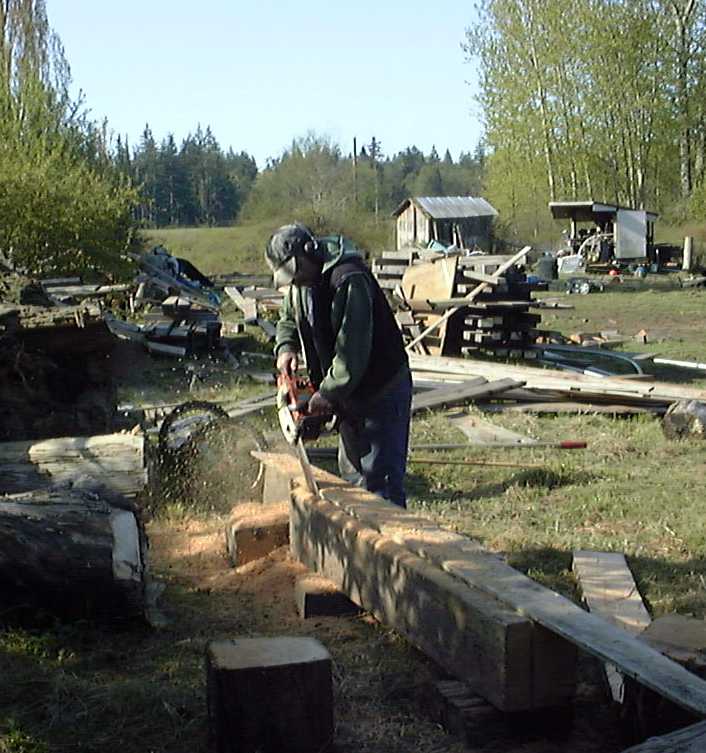 It was impressive to watch Mike slice it up with a chain saw.
---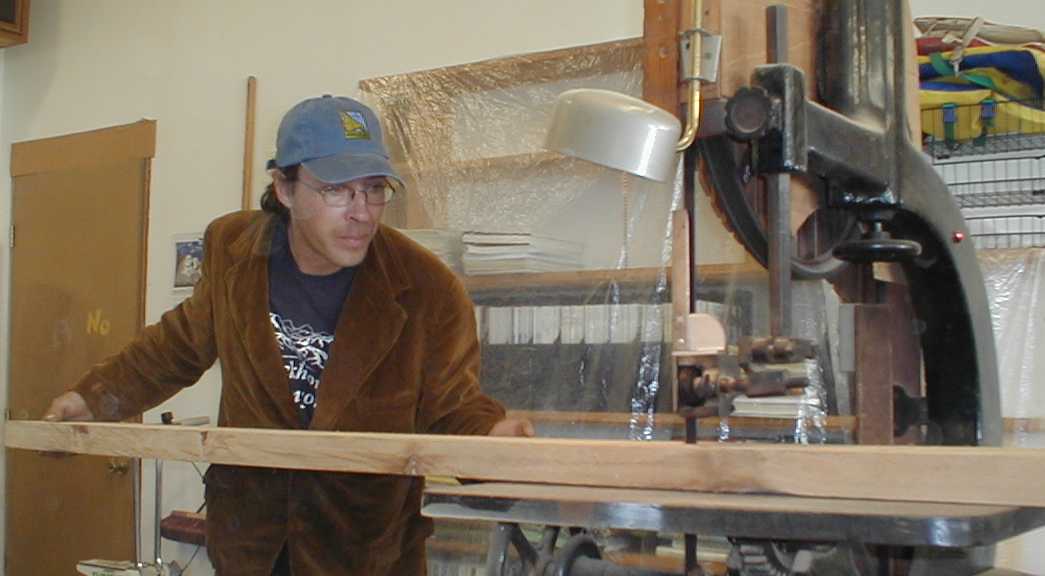 Dan Bartmann cutting out the taper with a band saw. Noisy but very time saving. Below is BJ using a bandsaw to remove most of the unwanted wood from the back of a blade.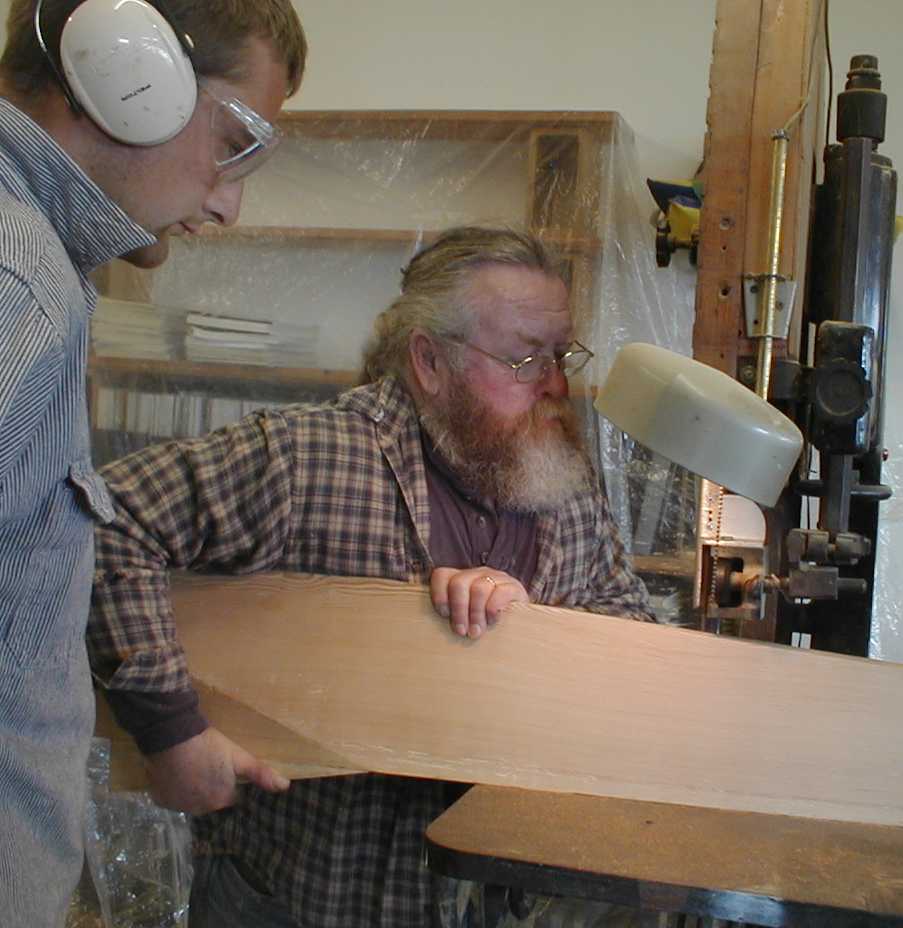 ---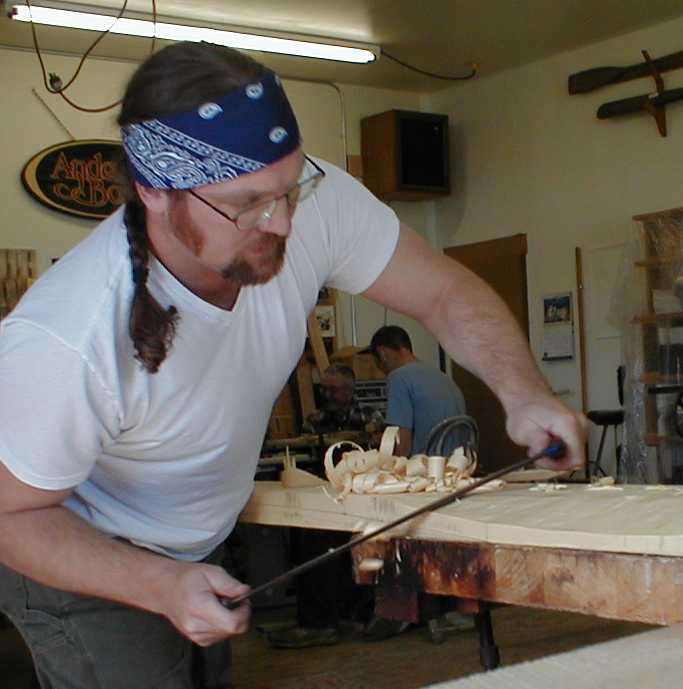 Gabe gets to grips with the draw knife.
---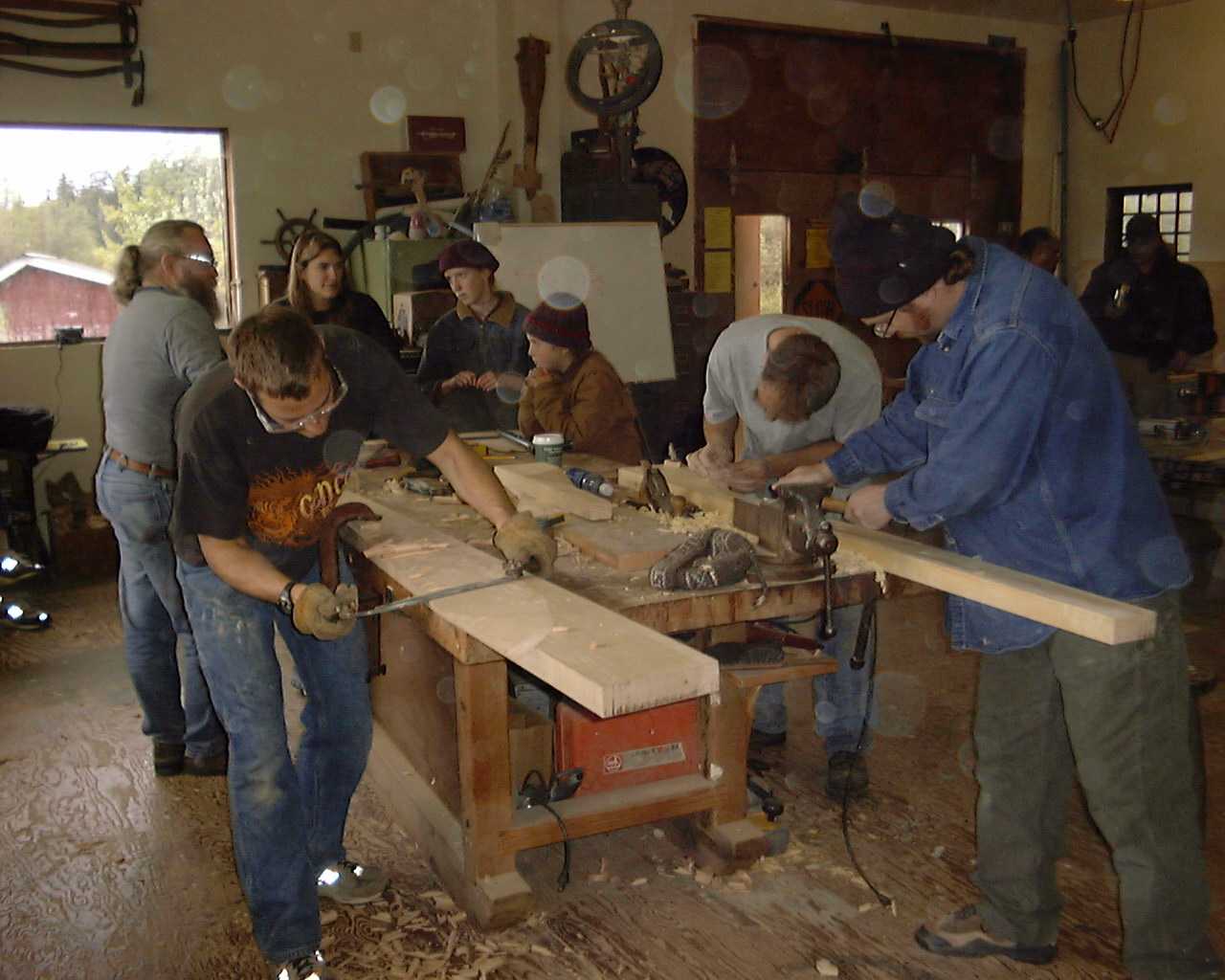 These six foot long blades are big.
---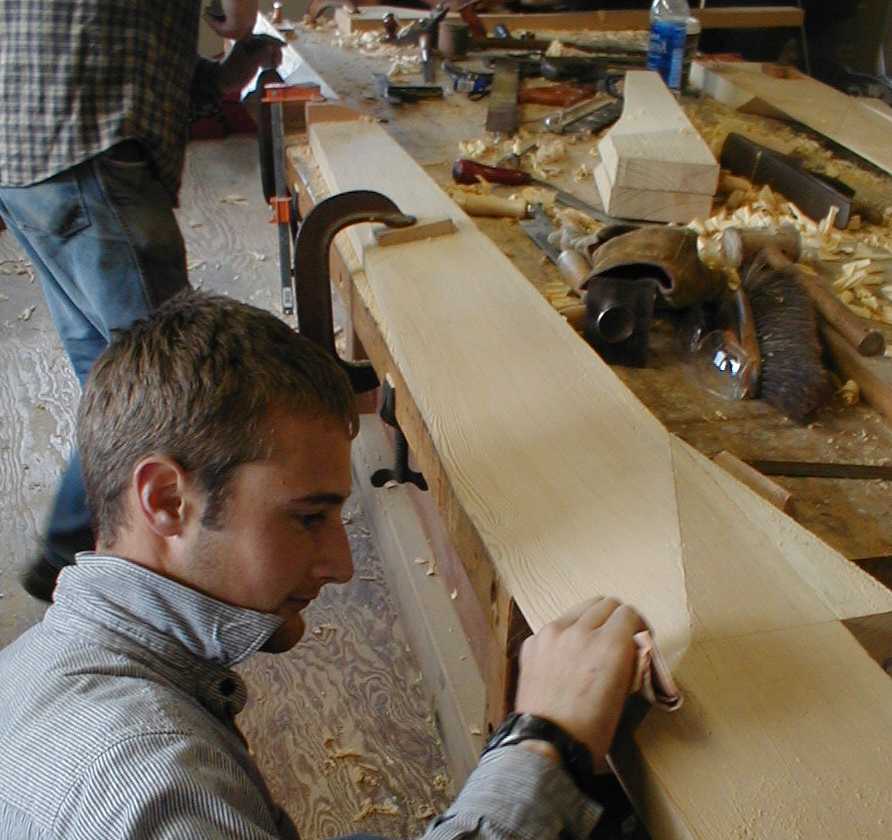 Reed doing some finishing touches.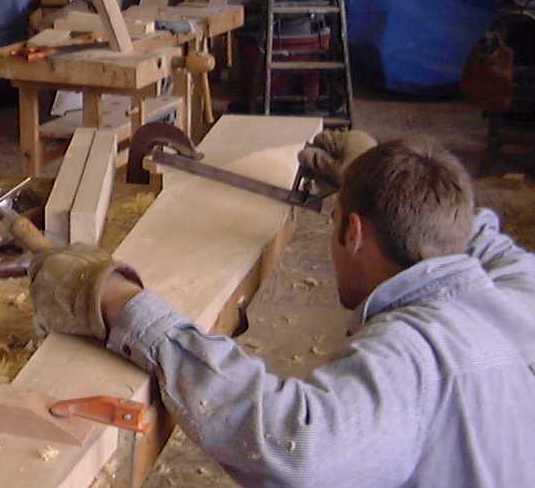 ---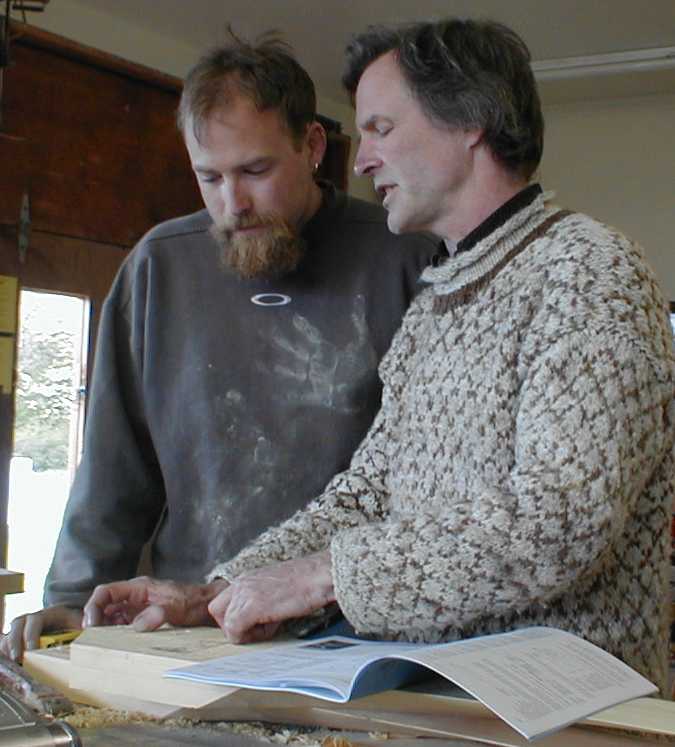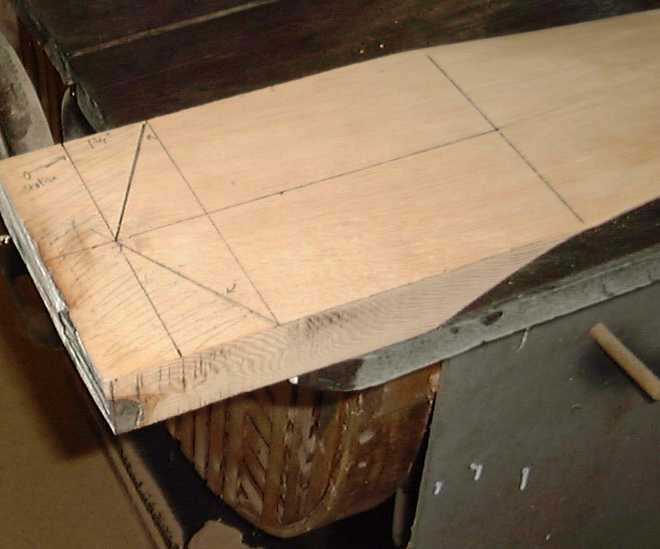 Discussing the blade root shape with Amos. Find the centre of the 'zero station' and measure 1 3/4" back from there. Draw a line square to the wood and connect the ends of this line to the centre point with two diagonal lines. This makes an accurate job of getting the 120 degree angle in 6" timber.

---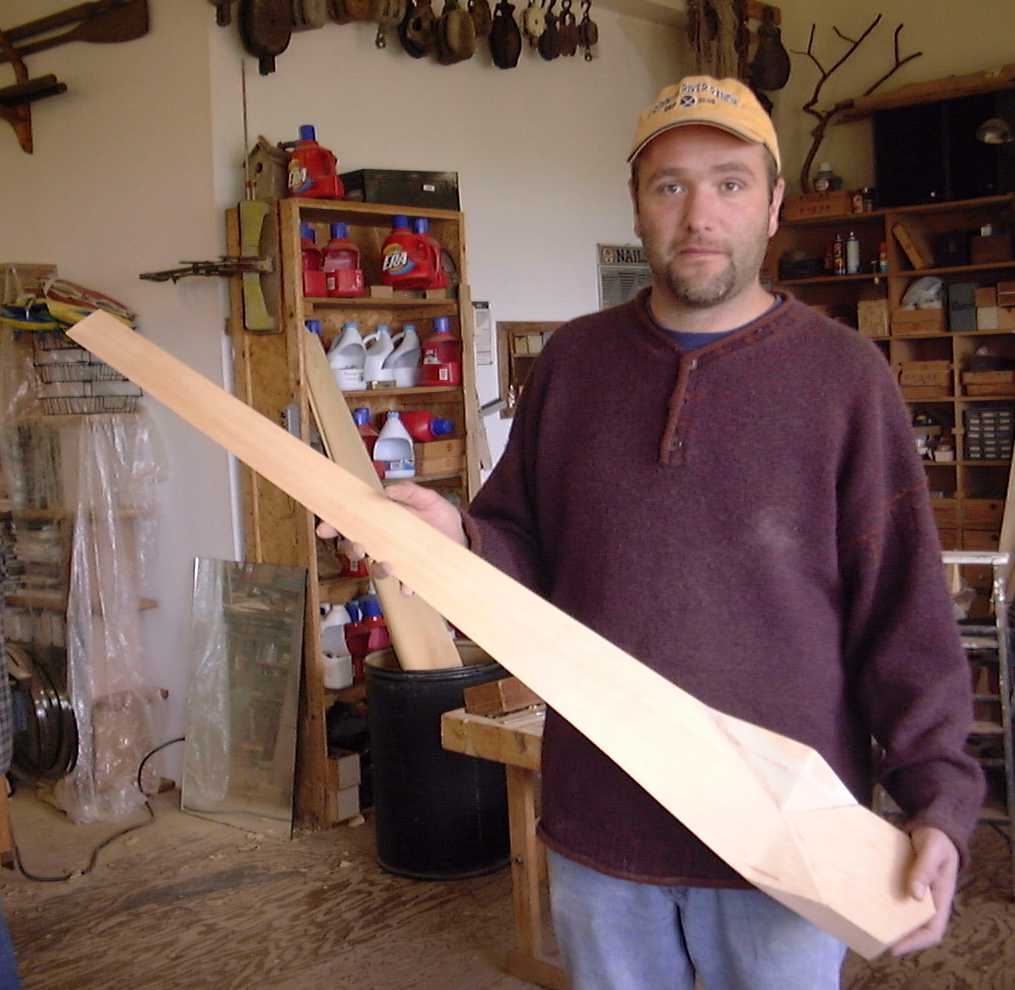 Darin Bird with a finished blade. Darin came with the Blue Energy crew.
---

A completed set of blades for Doug's 8 foot machine.