SOLAR ENERGY INTERNATIONAL HOMEBUILT WIND GENERATORS WORKSHOP GUEMES ISLAND WASHINGTON STATE USA APRIL 2009

SIX-FOOT TURBINE PICTURES



Setting the six-footer frame up for welding the hub. We used two pieces of 5/8" bar as packing to provide clearance for the nuts and to keep the flange parallel to the frame. Then it was just a matter of being careful about tacking and welding so it did not move as the welds shrank.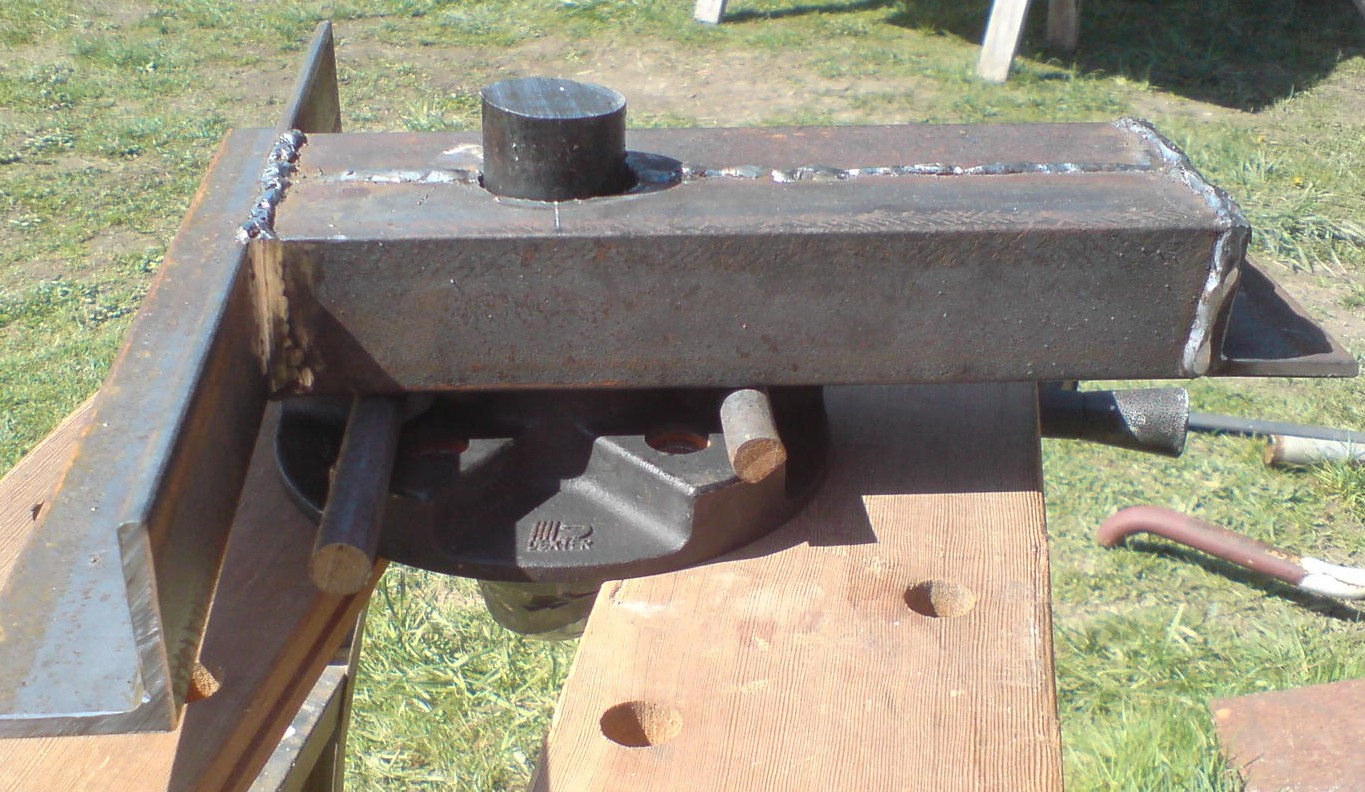 The frame with tail hinge fitted.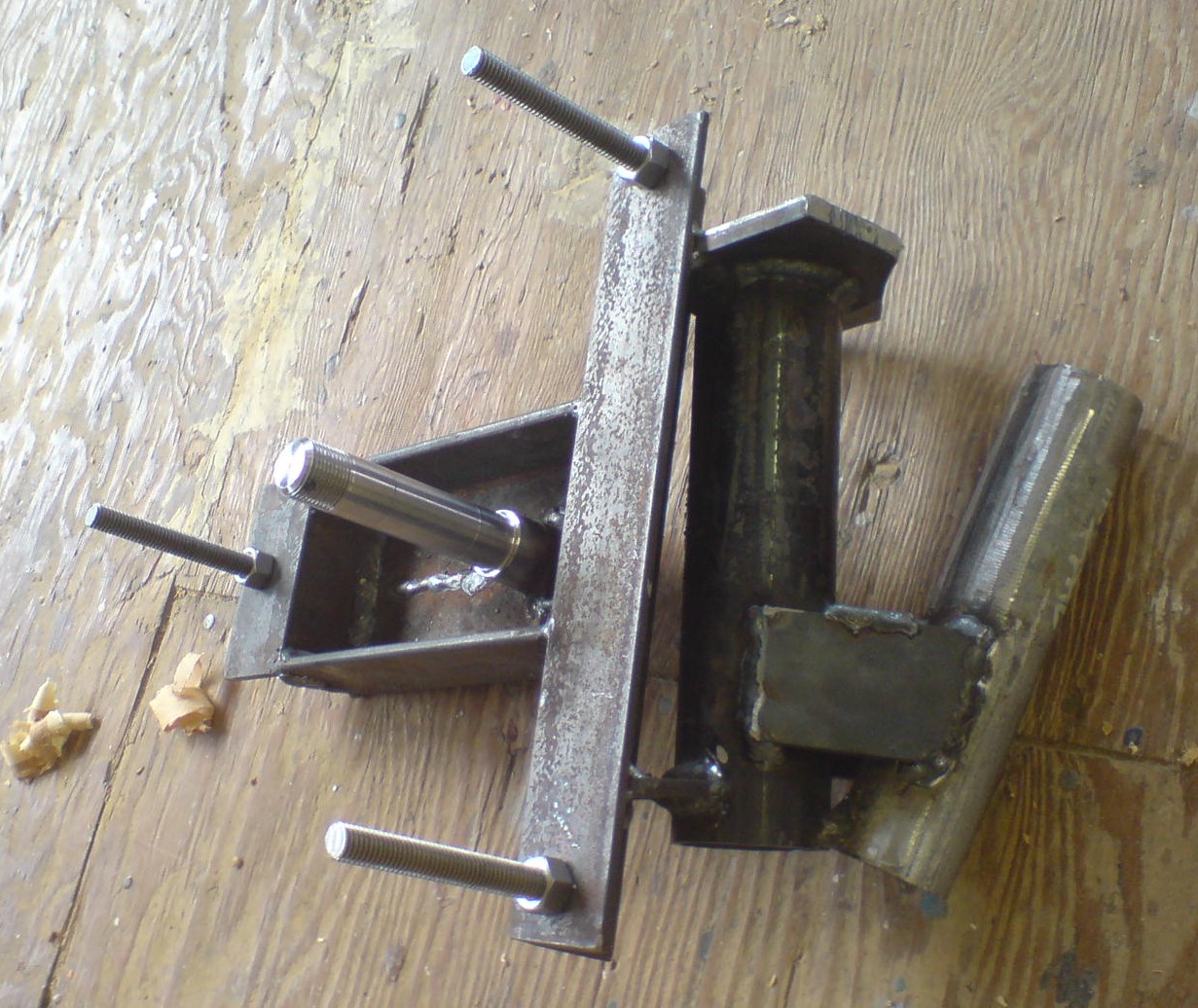 same again...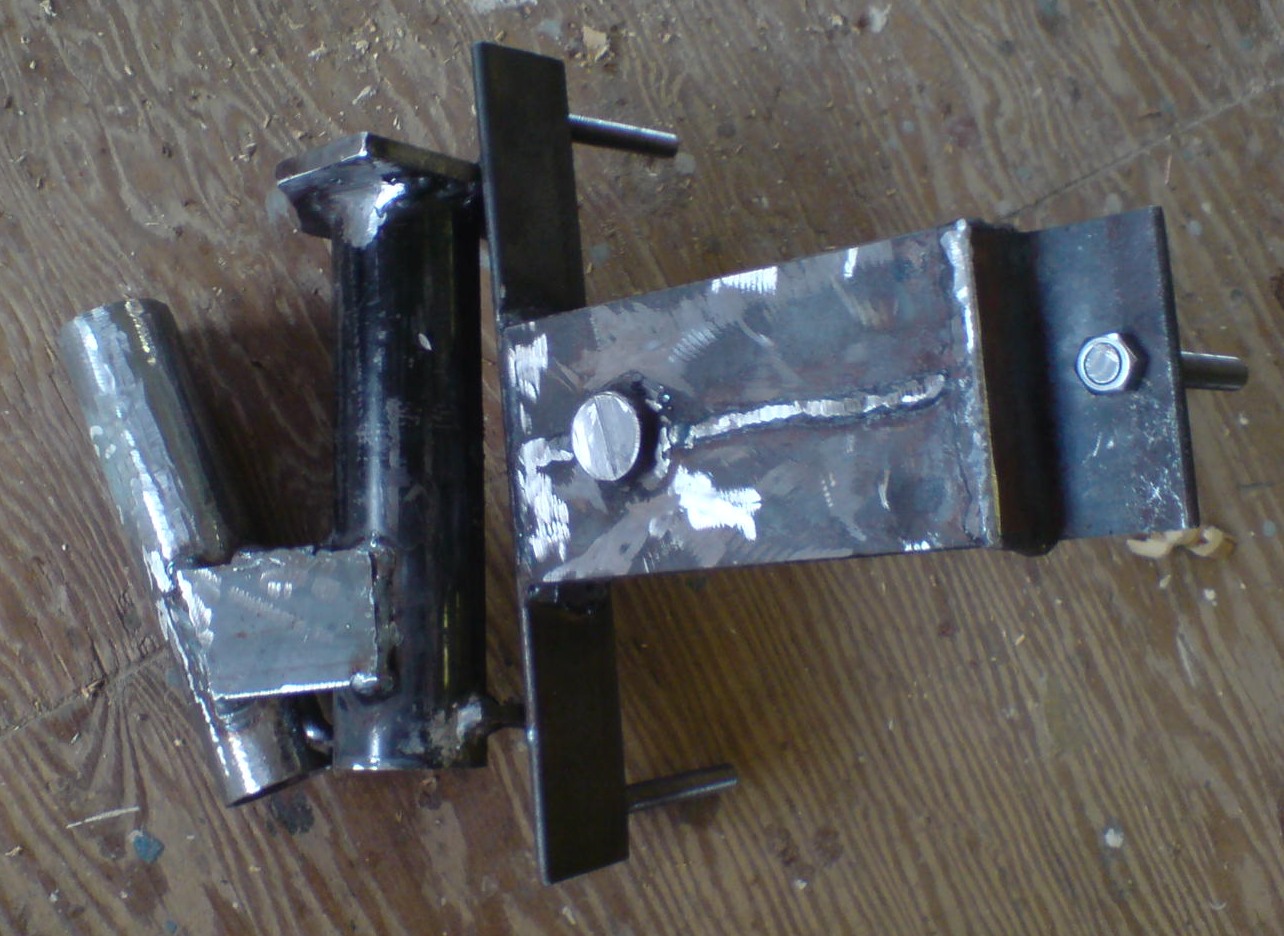 Stator mould for the six-footer.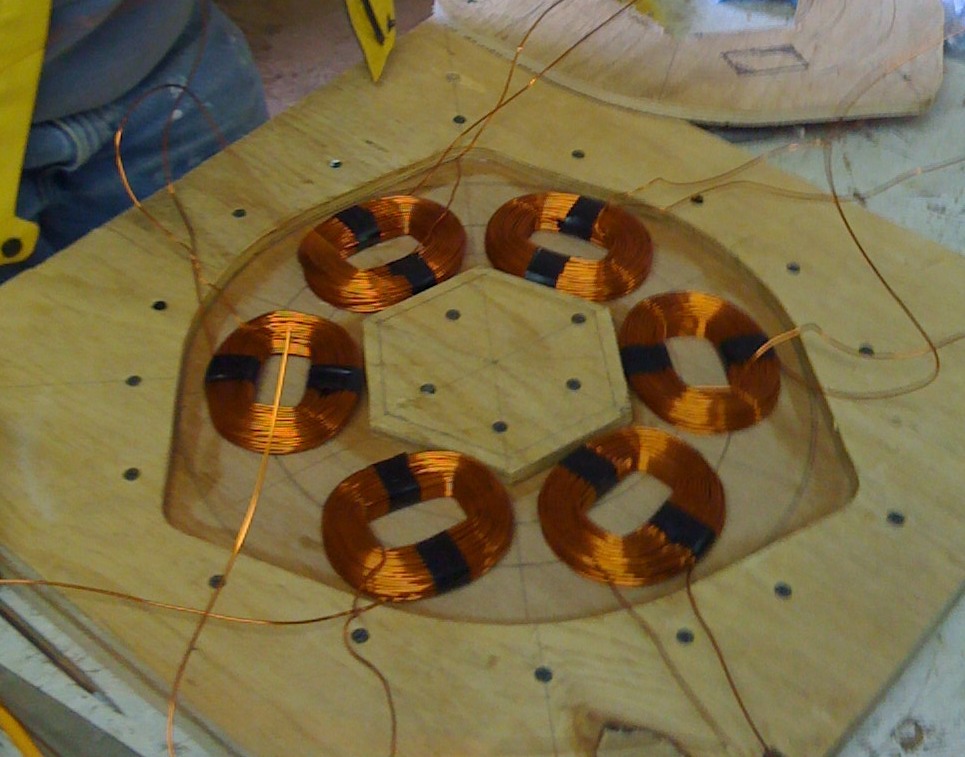 Keith and Kathryn casting the stator.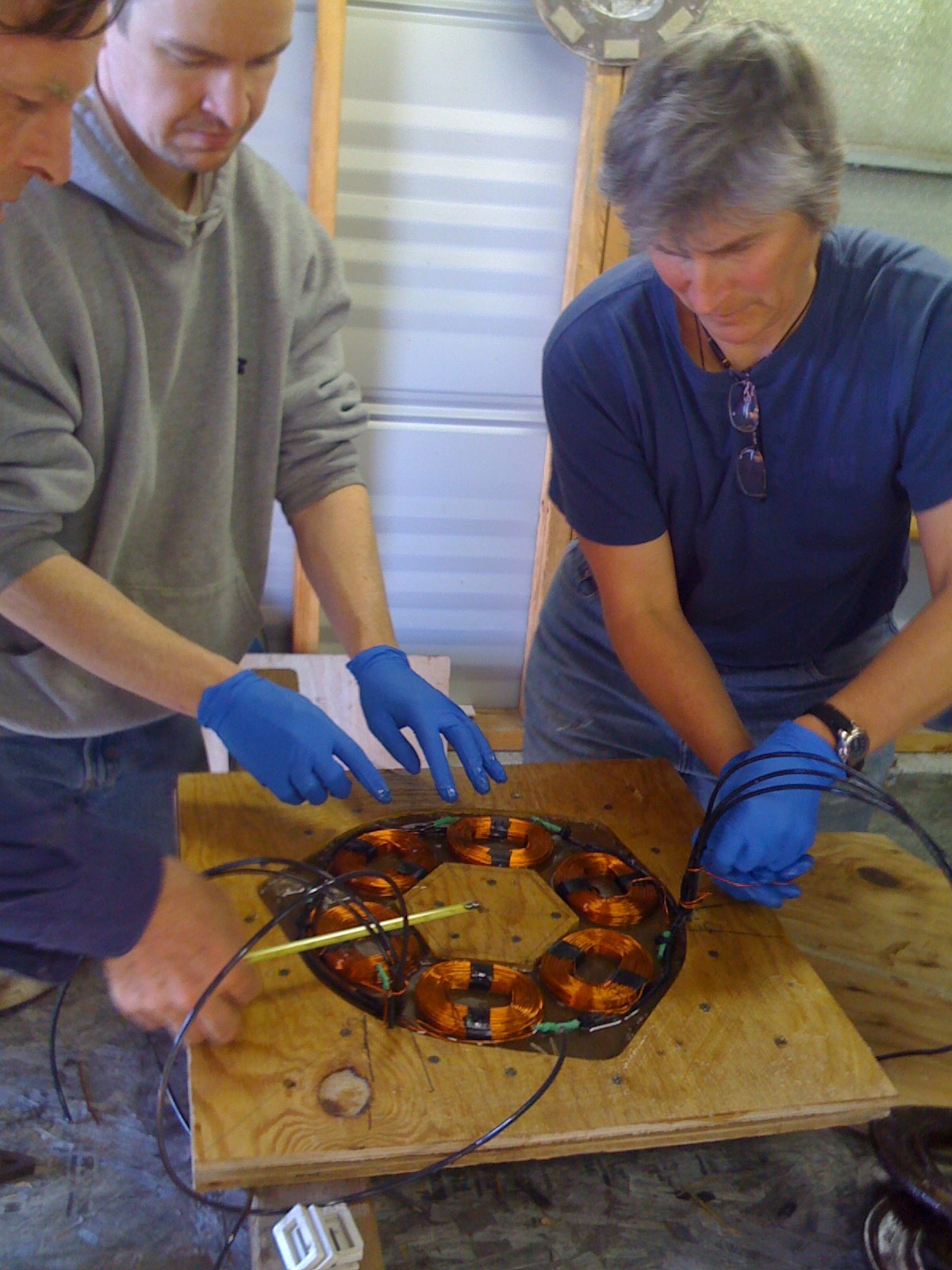 Kathryn poses with the stator clamped to the frame ready for drilling.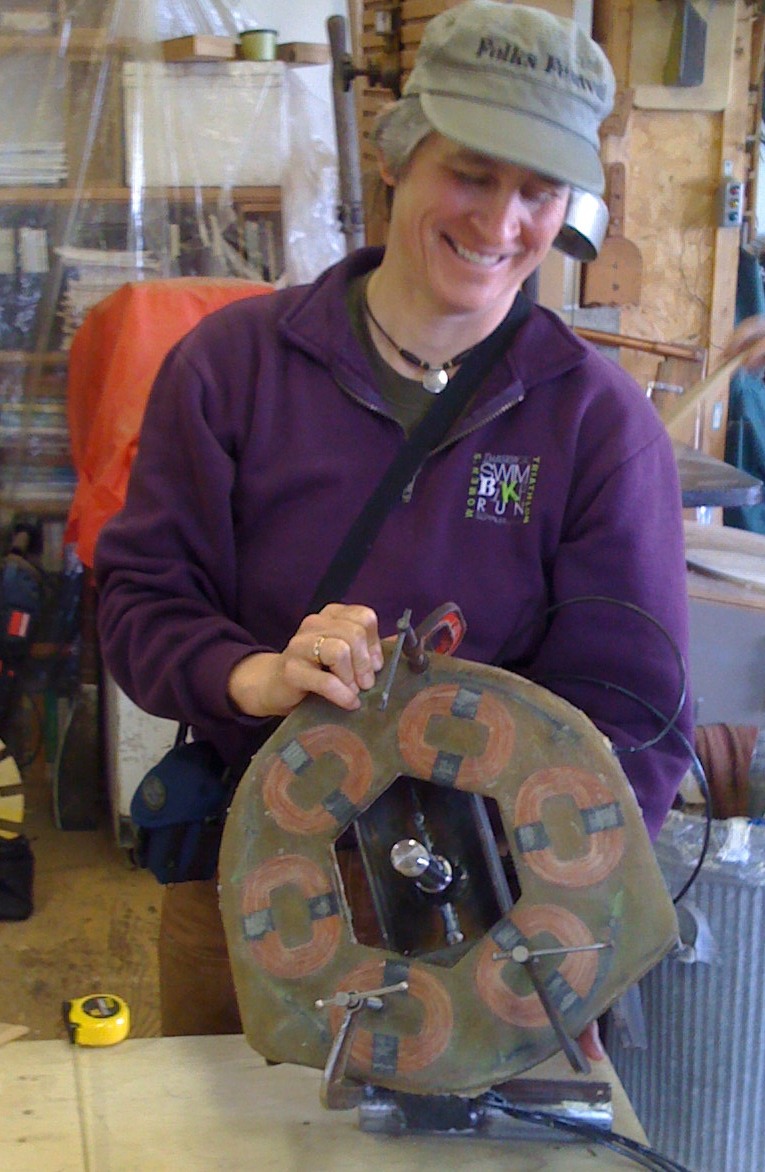 Keith and Spencer standing,
Kathryn and Mia crouching as Dan explains how to set the air gap.
As with most things there are several ways to set the gap. I like to start by building a tight pile of nuts on each stud before they go near the magnets. Then I assemble the alternator keeping the nuts at the back of the hub loose until the front plate is on. Dan's method is described in his excellent new book Homebrew Windpower and here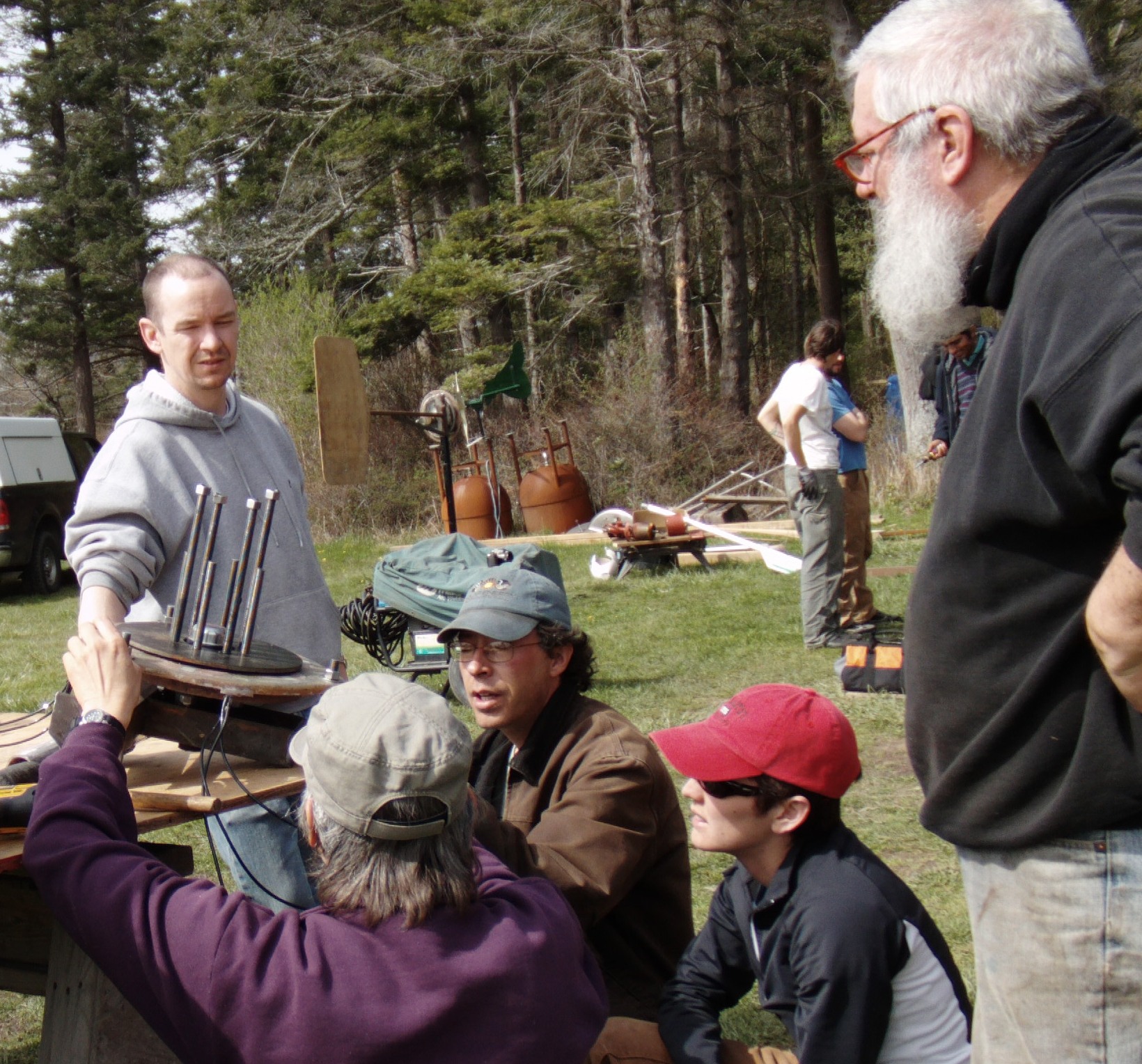 This was a 12-volt machine, so we put a rectifier box on top of the yaw head. All six wires went to different AC terminals.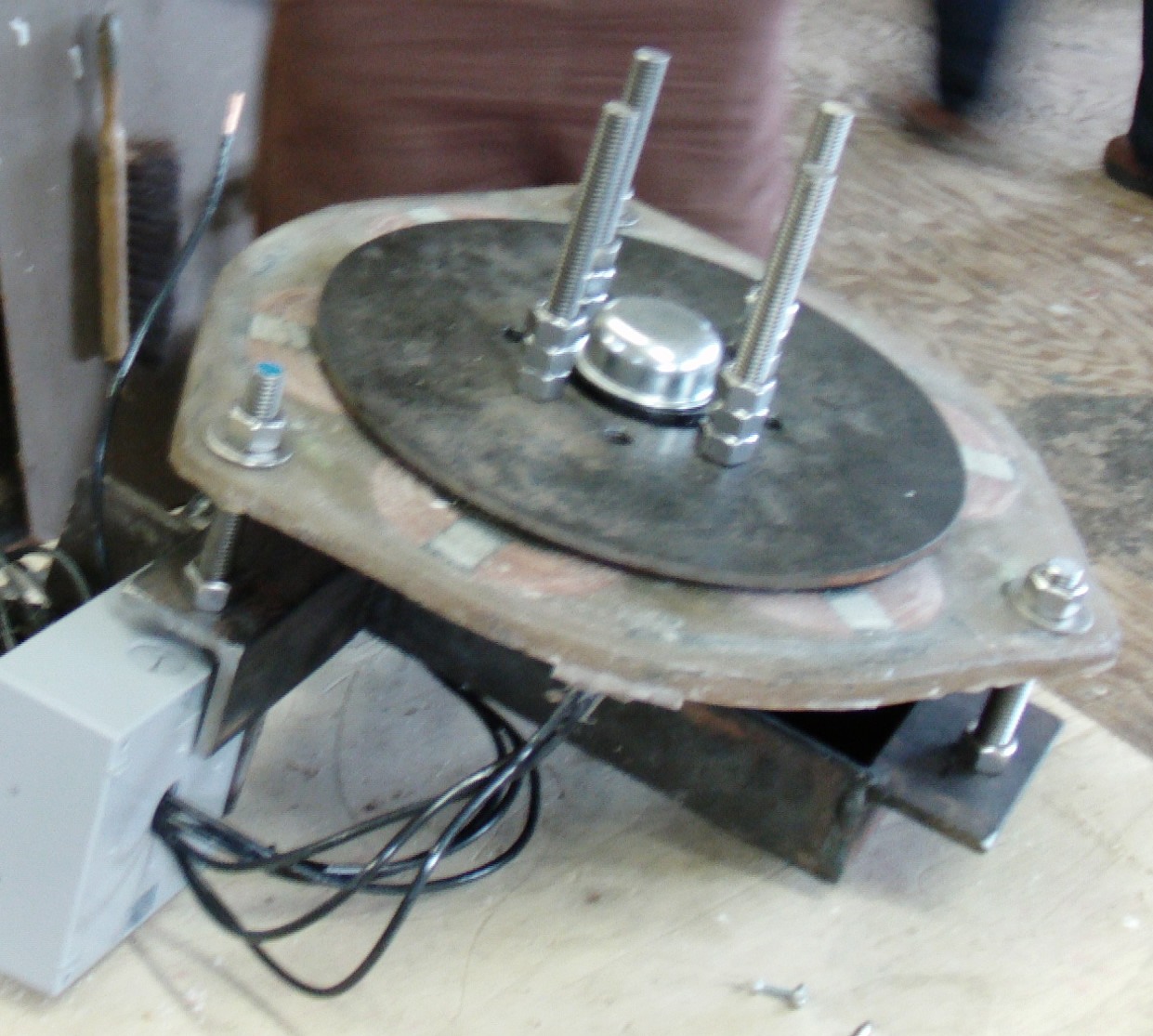 Kathryn and Chris working on blade balance. By this time the workshop was pretty much ended.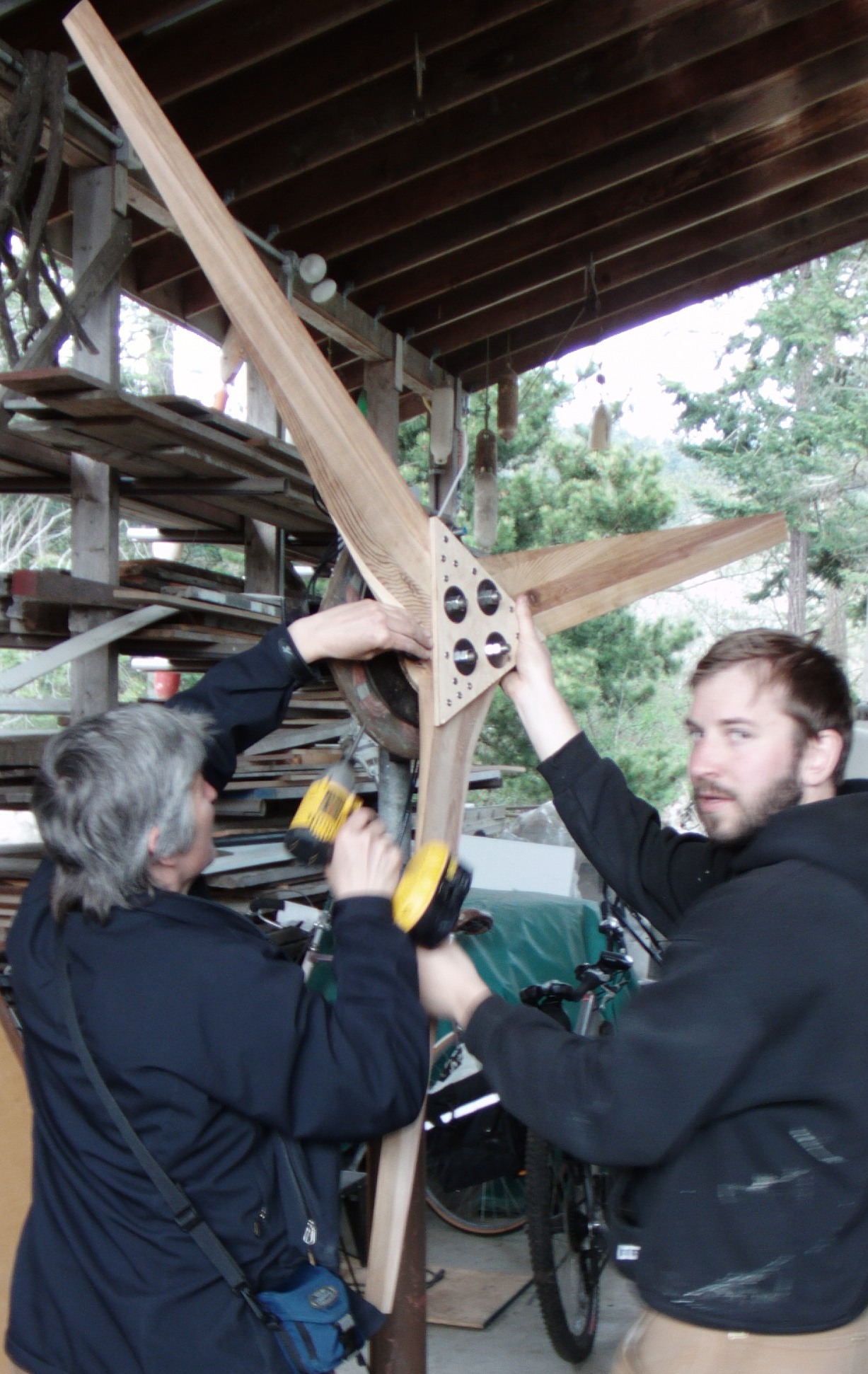 The six-footer furling out on the truck. We saw well over 30 amps at times. The tail vane was a bit over-weight and the blades were shoved on top of nuts that pushed them forward. So I expect it to furl sooner with the correct weight of tail and a better fit to the blades. But it was nice and quiet.